Best Masonic Books
on Fremasonry
Here is the current list of best masonic books as voted by our readers. The choices were made based upon their own experiences, enjoyment, and insights gained into the many aspects of Freemasonry explored here. If there is a book you would like to recommend, feel free to email a few words to us on why it worked for you. New votes are included in the next update.
email Editor
Civil War
House Undivided
by Allen E. Roberts (1996)
Based on his work while Master of Civil War Lodge of Research No. 1865. Brothers fought for North and South, but were still brothers.
House Reunited
Continues the above exploration into the years following the Civil War amid recriminations and the need for reconciliation.
Best Masonic books on Freemasonry
Anti-Masonry
Antimasonic Party in the United States 1826-1843, The
by William Preston Vaughn (1983)
Follows the rise and fall of the antimasonic movement, as well as the political party that developed from it.
A Pilgrim's Path
by John J. Robinson (1993)
An insightful account of his questions and experiences in becoming a Mason, with a frank and open discussion of the attacks being made on Masonry today.
Encyclopedia
Coil's Masonic Encyclopedia
by Henry Wilson Coil (1961)
Highly regarded encyclopedia with over 1750 short entries describing intricate details within Freemasonry.
Available from
Encyclopedia of Freemasonry
by Albert G. Mackey (1912)
A masterful early encyclopedia covering all areas of Freemasonry.
Introductory
Complete Idiot's Guide to Freemasonry, The
by S. Brent Morris (2006)
An introduction to Freemasonry, its organization and practices, and includes illustrations.
Freemasons for Dummies
A popular introductory work on Masonry's craft lodges, appendant bodies, and a portion of its history.
by Christopher Hodapp (2005)
Sworn in Secret
by Sanford Holst (2012)
An historian and Mason's look into the rich history of Freemasonry, discovering the things that drove it to be the oldest and largest fraternal organization in the world. Insightful and relevant to Masonry today.
Knights Templar
Templars
by Sanford Holst (2013)
A deep look into the lives of the original Templars, including those who survived when hundreds of their brothers were burned at the stake. Possible connections to the Hospitallers and Masons are explored.
Born In Blood
by John J. Robinson (1989)
For twenty years this was the most popular book on Freemasonry and the Knights Templar.
Prince Hall
Black Square and Compass
by Joseph A. Walkes, Jr (1981)
The formation of Prince Hall Masonry is explored in considerable detail. Updated in 1994.
Prince Hall Masonic Quiz Book, A
by Joseph A Walkes, Jr (1997)
Follows the development and survival of Prince Hall Masonry and the experiences of its members.
Around the World
Freemasonry Universal: A New Guide to the Masonic World
by Kent Henderson and Tony Pope (2000)
This exploration of lodges around the world is a new edition of their 1985 book that was titled Masonic World Guide.
World Freemasonry: An Illustrated History
by John Hamill and R.A. Gilbert (1991)
A beautifully illustrated look at lodges around the world.
Ritual and Symbols
Craft and Its Symbols, The
Deals with Masonry's third degree and symbolism, with 81 illustrations.
by Allen E. Roberts (1974)
Freemasonry: A Journey Through Ritual and Symbol
A look into all three craft degrees, concepts and symbols.
by W. Kirk MacNulty (1991)
American History
Freemasonry in American History
This lengthy exploration of Freemasonry's involvement in American history is some- times described by readers as a hard read but worthwhile.
by Allen E. Roberts (1985)
Revolutionary Brotherhood: Freemasonry and the Transformation of the American Social Order, 1730-1840
by Steven C. Bullock (1996)
A college professor attempts to follow the role of Freemasonry during the formation of the United States.
Enlightenment
Living the Enlightenment: Freemasonry and Politics in Eighteenth Century Europe
by Margaret C. Jacob (1991)
A college professor seeks to trace Freemasonry as a continuation of the Enlightenment period in Europe.
Masonic Enlightenment: the Philosophy, History and Wisdom of Freemasonry
by Michael R. Poll, editor (2006)
A series of articles by various authors
on aspects of Freemasonry, including jurisprudence, spiritual significance, Rosicrucianism, and world peace.
Scottish Rite
Lodge of the Double Headed Eagle: Two Centuries of Scottish Rite Freemasonry in America's Southern Jurisdiction
by William L. Fox (1997)
Valley of the Craftsmen, A Pictorial History: Scottish Rite Freemasonry in America's Southern Jurisdiction, 1801-2001
by William L. Fox (2001)
If there is a book you would like to recommend that is - or is not - on this list, feel free to email a few words to us on why it worked for you. New votes are included in the next update.
YOU MIGHT ALSO LIKE
DH book trilogy freemasonry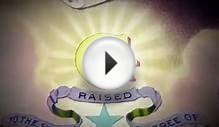 D-02 - Books of Secrets: Freemasons (History Channel ...
Secrets of Freemasonry found in masonic books
Share this Post