Joining Freemasons
Would you like to belong to the oldest and largest fraternity in the world?
Here is how: You must first, contact them, and ask for a petition.
If you become a Free Mason, you will:
Join both the oldest and the largest fraternity in the world.

Join a brotherhood of over 2, 000, 000 men from all races, religions and countries from all walks of life.
Sponsored Links
Why are so many men joining Free Masons?
Freemasonry is a voluntary, fraternal organization, composed of men of good will, good character and good reputation, whom in most jurisdictions around the world, believe in an Almighty Creator and practice the spirit of universal brotherhood to man.
They are loyal to their country and devote their time to the principles of friendship and fellowship. Their focus is to be of service to all mankind.
For many men, Freemasonry fulfills a part of themselves that they intrinsically felt was missing. Whether it be the social, the philosophical, the spiritual, the historical or simply a sense of community with others; you will find within Freemasonry that part of you which you seek.
If I become a Free Mason, what is their Mission?
Free Masons help to build a better world through a unique and worthy process of building better men to live in it. The Free Mason Motto is: Better men make a better world.
What principles will I learn?
You will learn to practice brotherly love for all, charitable relief for those who may be in need, morality and good citizenship in every community.
What type of fraternal society is Free Masonry?
Freemasonry acts as a charitable, fraternal, educational, social and character-building society.
Masonic Fraternity:
Masonry's active ideal is the brotherhood of man under the Fatherhood of God.
Masonic education is a vital part of receiving your Master's degree in Freemasonry.
Masonic Education:
Freemasonry supports public education and teaches its own members morality and brotherhood by means of ceremonies and symbols.
Social:
The Masonic Fraternity furnishes opportunity and inducement for men to gather for group enjoyment and personal development.
Character Building:
All Masonic activities stress the values of personal integrity and personal responsibility. Each of the 3 degrees within a lodge culminates in a man becoming a Master Mason.
Each member is encouraged to make efforts to improve his community in the interest of human welfare, inspire the members with feelings of charity and good will for all mankind as well as move them to translate these learned principles and convictions into individual action.
What will I learn if I become a Free Mason?
You will learn biblical history from the days of Solomon's Temple, throughout the Middle Ages In Europe, Masonic Speculative Lodges and Grand Orient Lodges were being formed in each country.
YOU MIGHT ALSO LIKE
Masonic Lodge Show
Masonic Lodge 150 yrs+ 116 yr Bldg, Las Vegas, New Mexico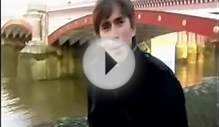 The Vatican, the P2 Masonic Lodge, and the Mafia pt.1/5
Share this Post